Michelle Dorsey is our guest speaker this month.
Come hear about the goals and outcomes of the recent 62nd Session of the United Nations Commission on the Status of Women and the many struggles faced by international women. Learn about what you can do locally to advance the UN's agenda of gender equality and the empowerment of women.
Michelle Dorsey is beginning her second term as President of the League of Women Voters of Metropolitan Phoenix. She attended the 2017 United Nations Framework Convention on Climate Change and the 2018 United Nations Commission on the Status of Women as an NGO delegate for League of Women Voters of the United States. A full-time practicing physician, Dr. Dorsey fosters a culture of health within her patients and her community. She has contributed in leadership roles to the American College of Radiology, American Association for Women Radiologists, Arizona Radiological Society, We the People Summit, and Physicians for Social Responsibility-Arizona. She is particularly passionate about health care for all, women's reproductive health, the environment, voting rights, money in politics and pay equity.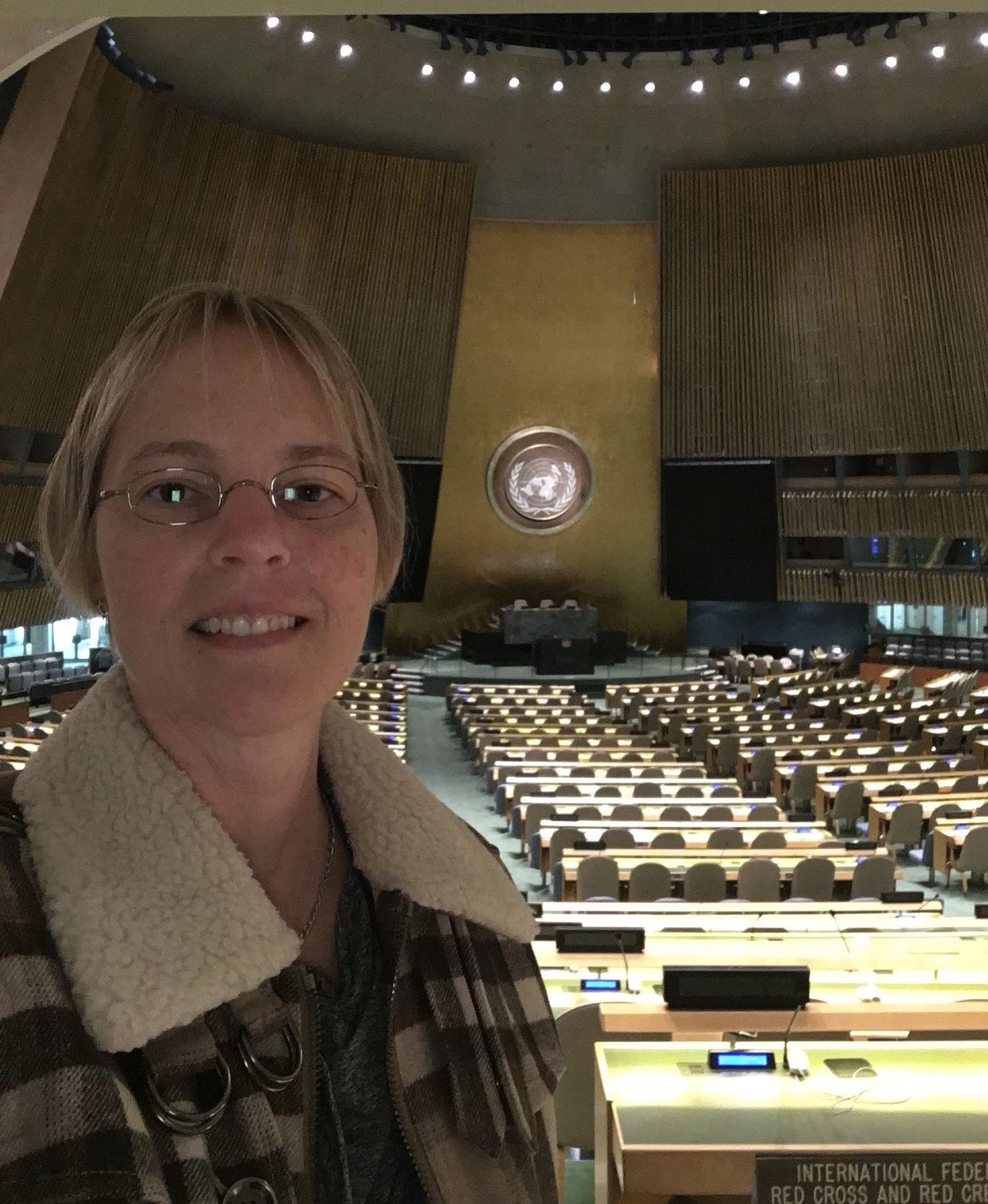 Michelle Dorsey at the UN
Sunday, July 22, 2018, 10 am – noon
Chartreuse/Hazel & Violet, 1301 NW Grand Avenue Phoenix, AZ
You can bring a covered drink as there are original artworks to be careful of. Two new coffee/tea shops are right near the gallery.