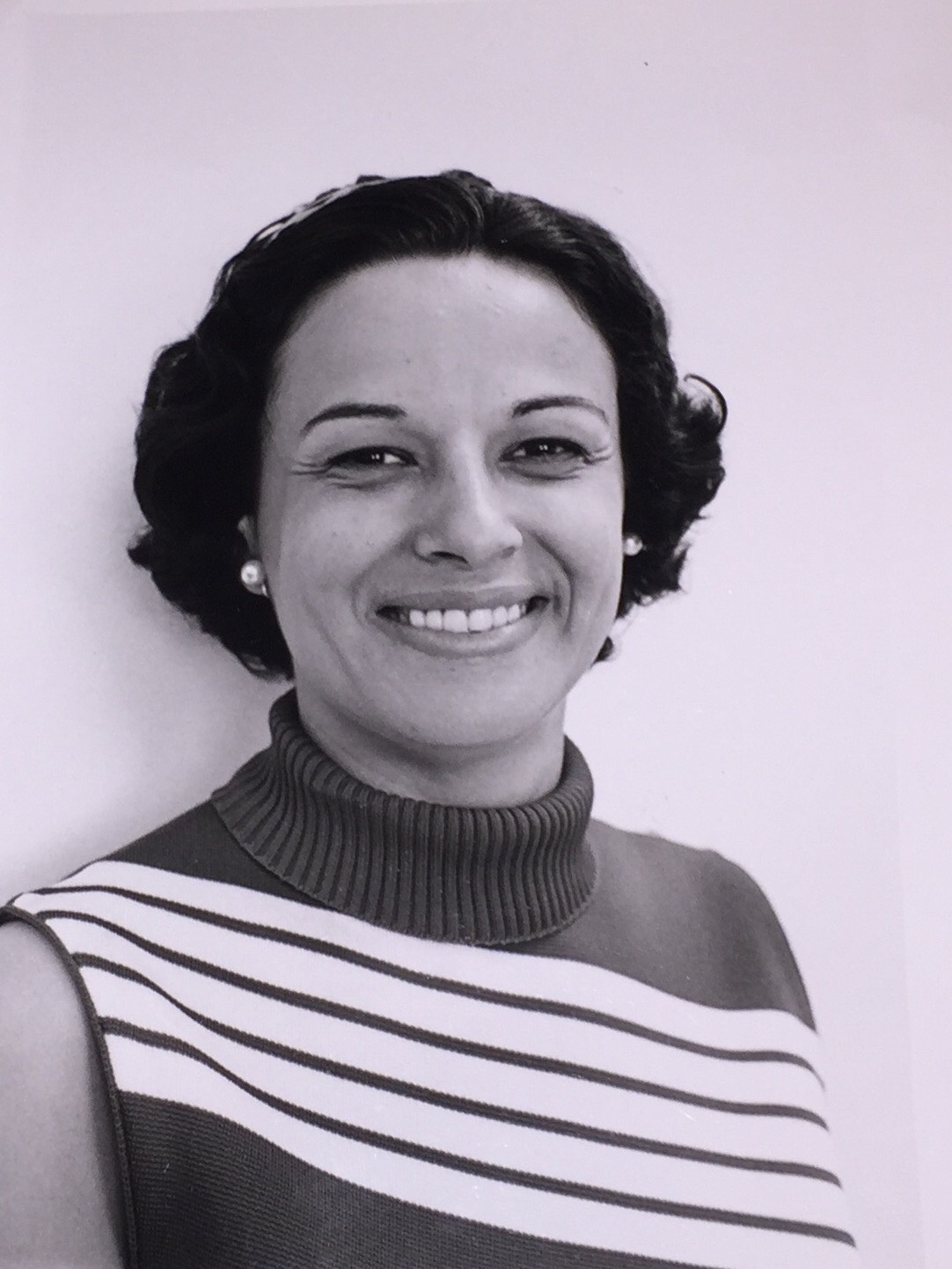 Inez Casiano, our namesake
The National Organization for Women (NOW) is the largest organization of feminist activists in the United States. NOW has hundreds of thousands of contributing members and more than 500 local and campus affiliates in all 50 states and the District of Columbia. Since its founding in 1966, NOW's goal has been "to take action" to bring about equality for all women. Both the actions NOW takes and its position on the issues are principled, uncompromising and often ahead of their time. NOW is a leader, not a follower, of public opinion.
Our Chapter Namesake:
 Inez Casiano 1926-2011
By Zeitel Gray
Despite her passing in 2011, Inez Casiano is still very much a part of the Central Phoenix • Inez Casiano NOW Chapter. Not only in the obvious way she is reflected in our name, but her dedication and passion for civil rights is carried on by her surviving husband and daughter. With a breath of new life and energy drawn into the Central Phoenix Chapter, we would like to take a moment to highlight our beginnings and thank a woman who paved the way for so many of us.
Inez Casiano was a member of the first National Board of NOW, elected in October 1966. Her passion for Human Rights led her to forgo her career in Market Research and dedicate herself to the empowerment of marginalized communities in the U.S. Most of her career was spent in the Department of Labor. From her position here, her career and volunteer activities centered on improving opportunities for women and minorities, and recognizing that stereotyping diminishes everyone regardless of gender, race, or ethnicity.
In the late 1980s, she worked in the Arizona Government, first serving the Department of Economic Security and ending her career with the Governor's Office of Women's Services, where she developed and produced "Arizona Women's Guide," a first in any state at the time.
Casiano lived in Phoenix, Arizona, with her husband, daughter, and grandchildren, where she continued to be an active member in the local Phoenix NOW chapter until her passing in 2011. She loved to travel and experience the world, immersing herself in others' perspectives. We as a chapter embrace and continue the efforts for civil rights in her name and all the other passionate feminists and human rights activists that came before us. In the name of Inez Casiano, NOW is the time to take action and join us in the fight for equality and freedom.
Our Central Phoenix • Inez Casiano NOW chapter is the most recent National NOW recognized chapter in Arizona with By-Laws signed on February 26, 2017.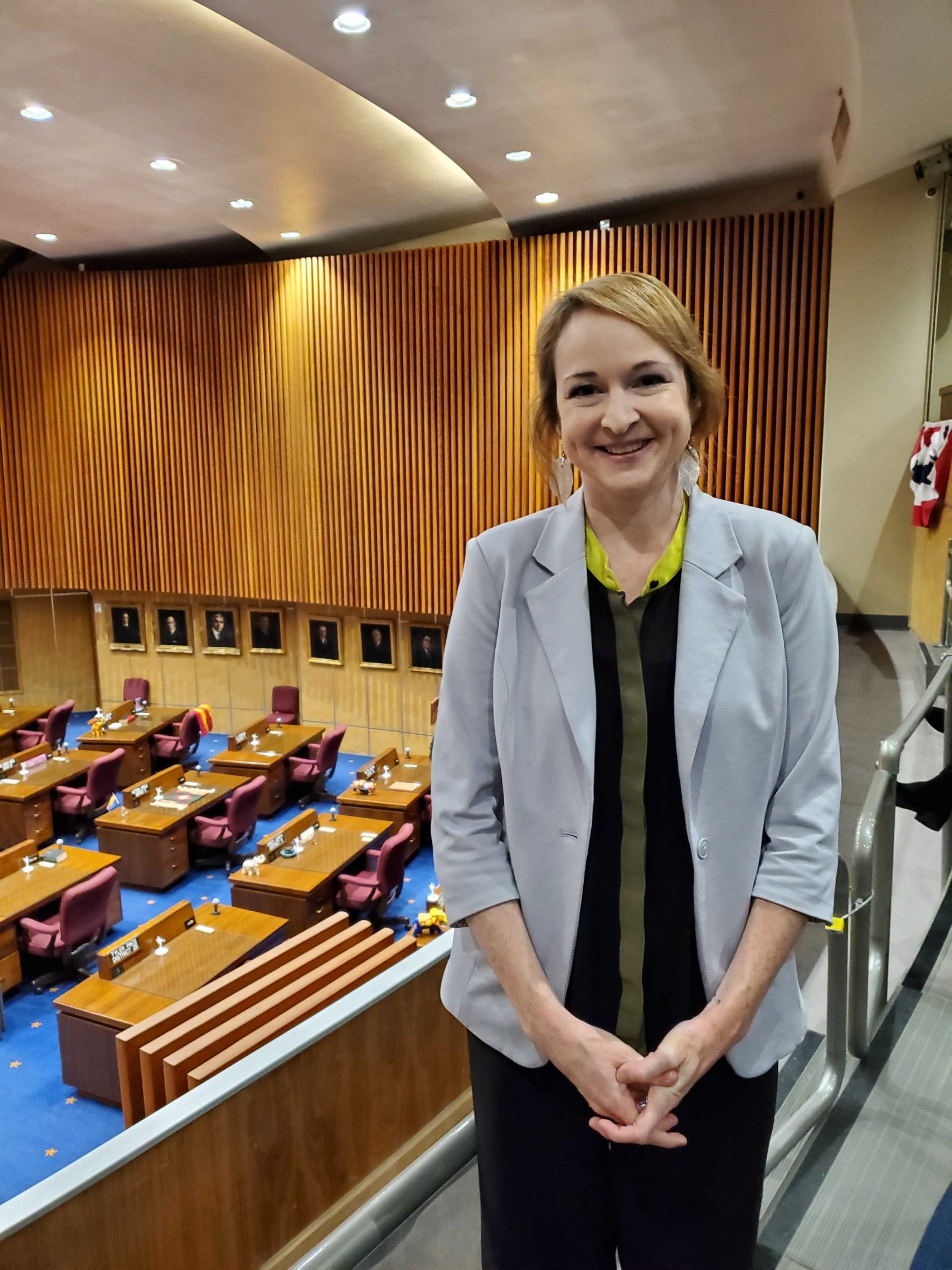 LAURA TERECH
President
After a career as an elementary school teacher, Laura Terech is now a community organizer who has spent time on federal as well as local campaigns. Laura is involved with Civic Engagement Beyond Voting, Moms Demand Action, Save Our Schools, and the NAACP. She is part of several State Legislature watch groups as well as the grassroots organization Indivisible. Laura is passionate about women's issues, public education, and voting rights.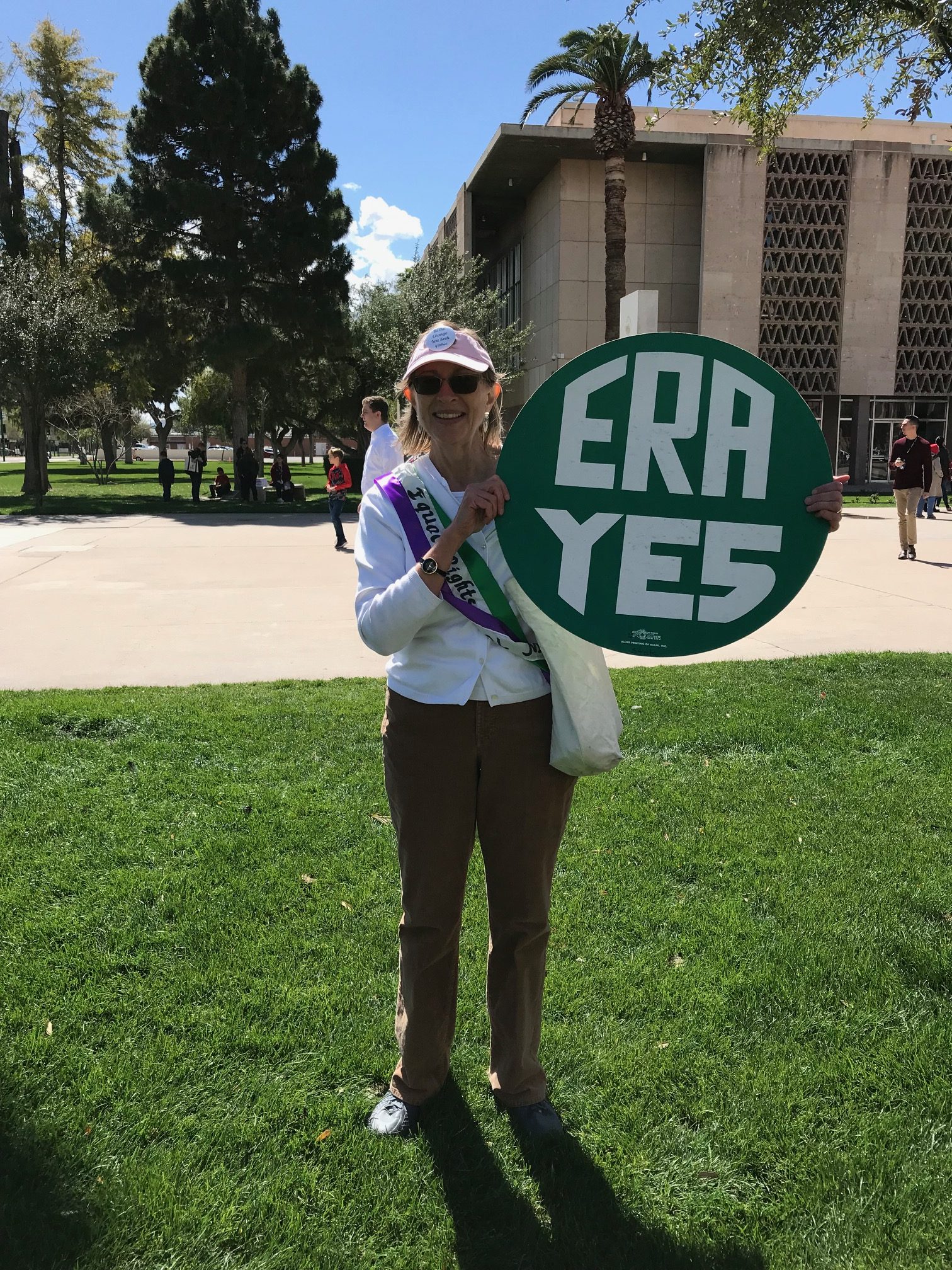 JULIE KARCIS
Treasurer
Julie Karcis has enjoyed careers in computers and healthcare, with Masters degrees in computer science and nursing. Her varied professional life and experiences traveling have prompted her to work on ensuring that women are represented at all levels of power. Julie has found that communities are stronger and fairer when everyone participates.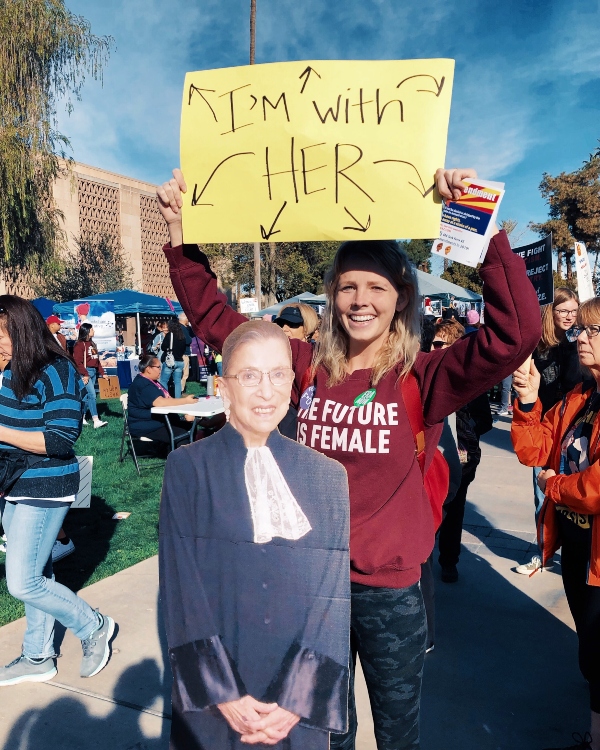 ZOE EBLING
Secretary
Zoe is from the Chicago-land area, she relocated to Arizona in 2016 after studying at Indiana University. Zoe is a content marketing professional in the valley-area. After interning for the Democratic Party, Zoe decided she needed to get more involved on a local level and joined NOW. She is passionate about fighting for equality and justice for all women.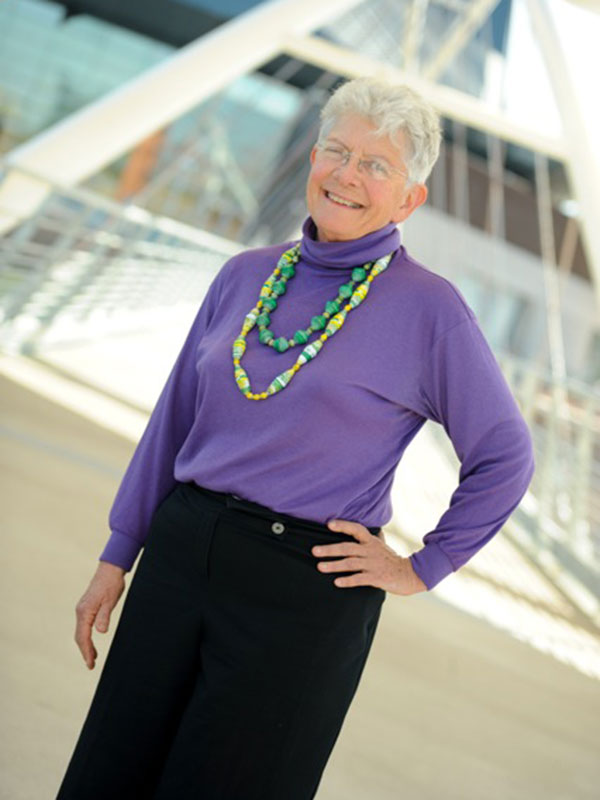 DIANNE POST
Vice President
Dianne Post is an attorney whose career has focused on fighting one of the chief causes of poverty and injustice in the world – the inequality of women. Post is a gender expert in violence against women and children including domestic violence, sex-trafficking, prostitution and pornography. She works with governments, foreign aid agencies, and other partners to create, reform or implement laws, train actors in the government and criminal justice sectors and empower vulnerable populations.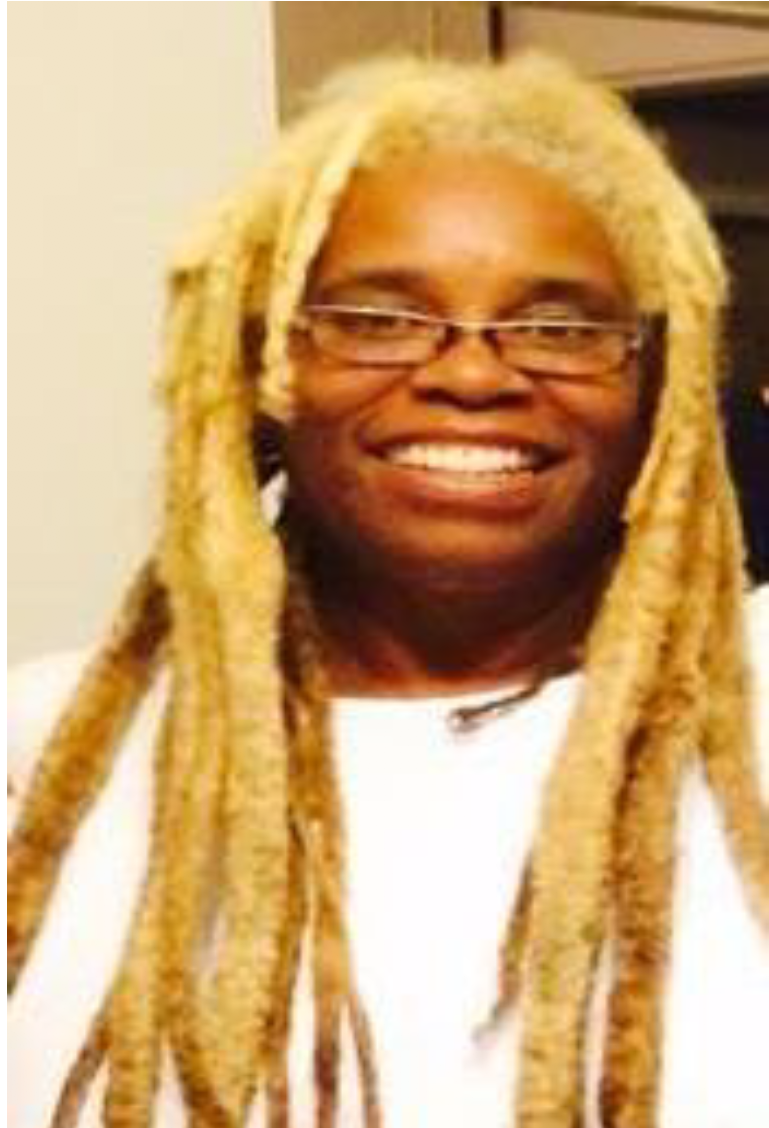 RJ SHANNON
State Board Representative
RJ Shannon, born and raised in Chicago, has lived in the valley for 38 years as a mother, musician, health educator, community mobilizer and activist. Her passions led her to work in the areas of gang and gun violence; HIV in communities of color; women's and LGBTQ rights and any areas of social justice and human rights that need to be addressed, especially as it relates to public health and the criminal justice system. "We don't accomplish what we need to alone. We build together and we may even fall together. But when we fall, we fall together; we lift each other up together; then we stand together again." It's good to be retired.