Help AZ Organize
AZ NOW chapter will have its first meeting along with the Coalition of Common Causes on Sunday, September 22 at 1 pm at the First Church UCC, 1407 N Second St, Phoenix AZ. 
The topic will be the upcoming Unlock the Future rally on Dec. 8, 2019, organized by the National Organization for Women (NOW). (More information will be added as we get closer to the date.)
Please share this information:
Thousands of immigrant families are being inhumanely locked away in horrific and immoral detention facilities – and the women and girls among them are suffering the most. Those fleeing to the U.S. are seeking refuge from sexual violence, assault and poverty and they deserve a fair and humane immigration process.
This administration's reprehensible treatment of immigrants must be stopped. NOW demands that detained women and girls have access to vital human needs such as reproductive health care, feminine hygiene products, and mental health care, among other provisions, while in immigration detention prison.
In response, NOW is launching the "Unlock the Future" campaign with a series of rallies and issuing a Bill of Rights for women and girls in detention prisons that will be delivered to top level government officials. Sign the Bill of Rights today and advocate for reform of the current immigration practices and an end to the current detention prison system.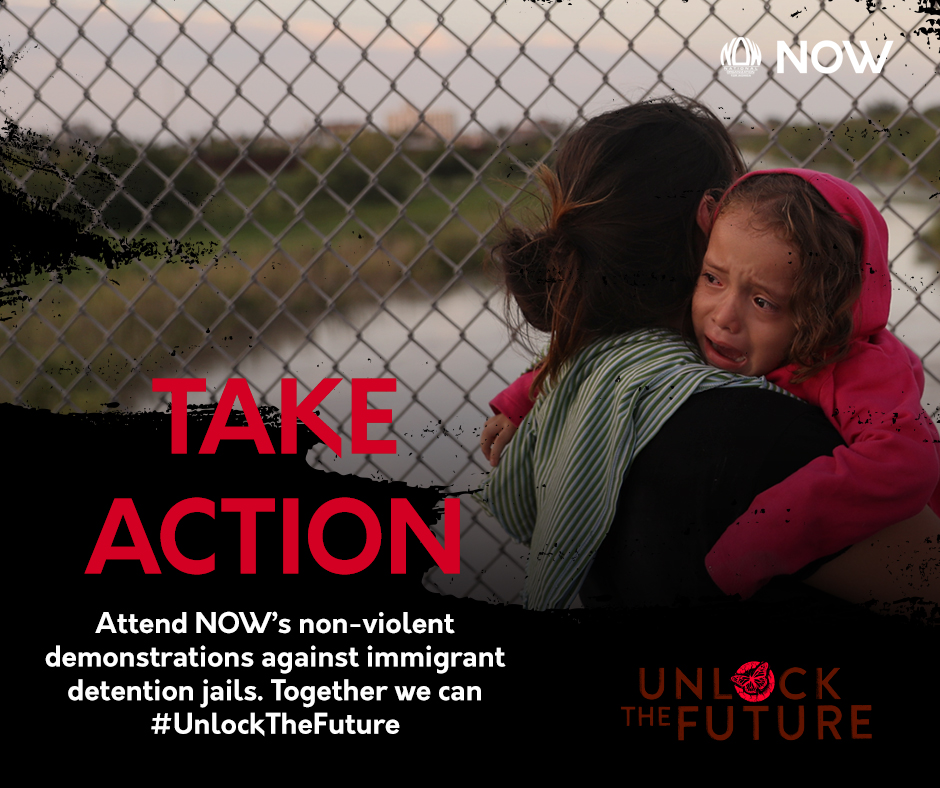 Unlock the Future
organized by NOW
Dec. 8 2019 in Phoenix
Stand with NOW
I stand with NOW and state my opposition to the inhumane treatment of people housed in detention prisons and the current cruel, costly, privately owned detention prison system. Every right on this list has been violated by one or more detention prisons and that must stop! Will you sign the Bill of Rights?