We tabled at the AZ Celebrates the 19th Amendment event on August 26, #womensequalityday. The keynote speakers were Kathy Huffman, State Superintendent of Education and Coral Evans, mayor of Flagstaff and candidate for LD 6 in the state legislature. The Parade of Runners, women running for various state and local positions, were also introduced. Anissa Rasheta of the ERA Task Force AZ gave an update on the Equal Rights Amendment and its status for ratification in Arizona.
After the presentations tables were very busy collecting signatures and networking as we all look forward to a big 100th year anniversary in 2020.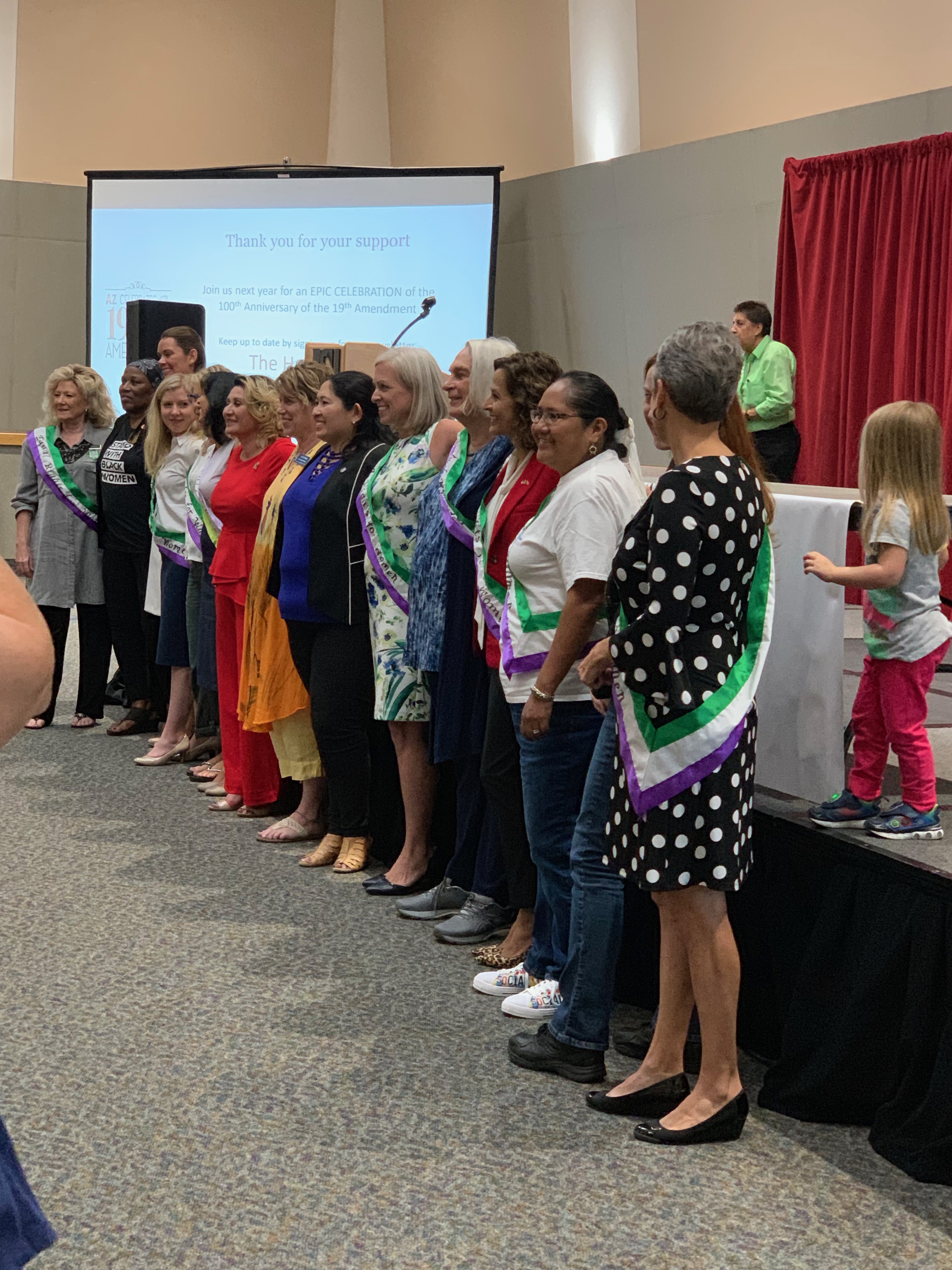 The best way forward to ensure this amendment is enshrined in our constitution is for Congress to remove the deadline. They changed it before, they can do it again. There are two bipartisan bills in U.S. Congress now to do just that. Senate Joint Resolution 6 and House Joint Resolution 38 have been introduced. The U.S. Senators from Arizona have not yet signed onto the bill, and the Republican U.S. House Representatives from Arizona have yet to do so either. We are asking you to reach out to your republican representatives in the U.S. House to support HJ Resolution 38 and ask Senator Sinema and Senator McSally to support SJ Resolution 6. We also ask you to reach your 3 State representatives asking them to ratify the ERA regardless. Also, when elections come around only vote for those that will do the work to ratify the ERA. Arizona could make history by being the 38th State needed to finally get the ERA in our constitution.