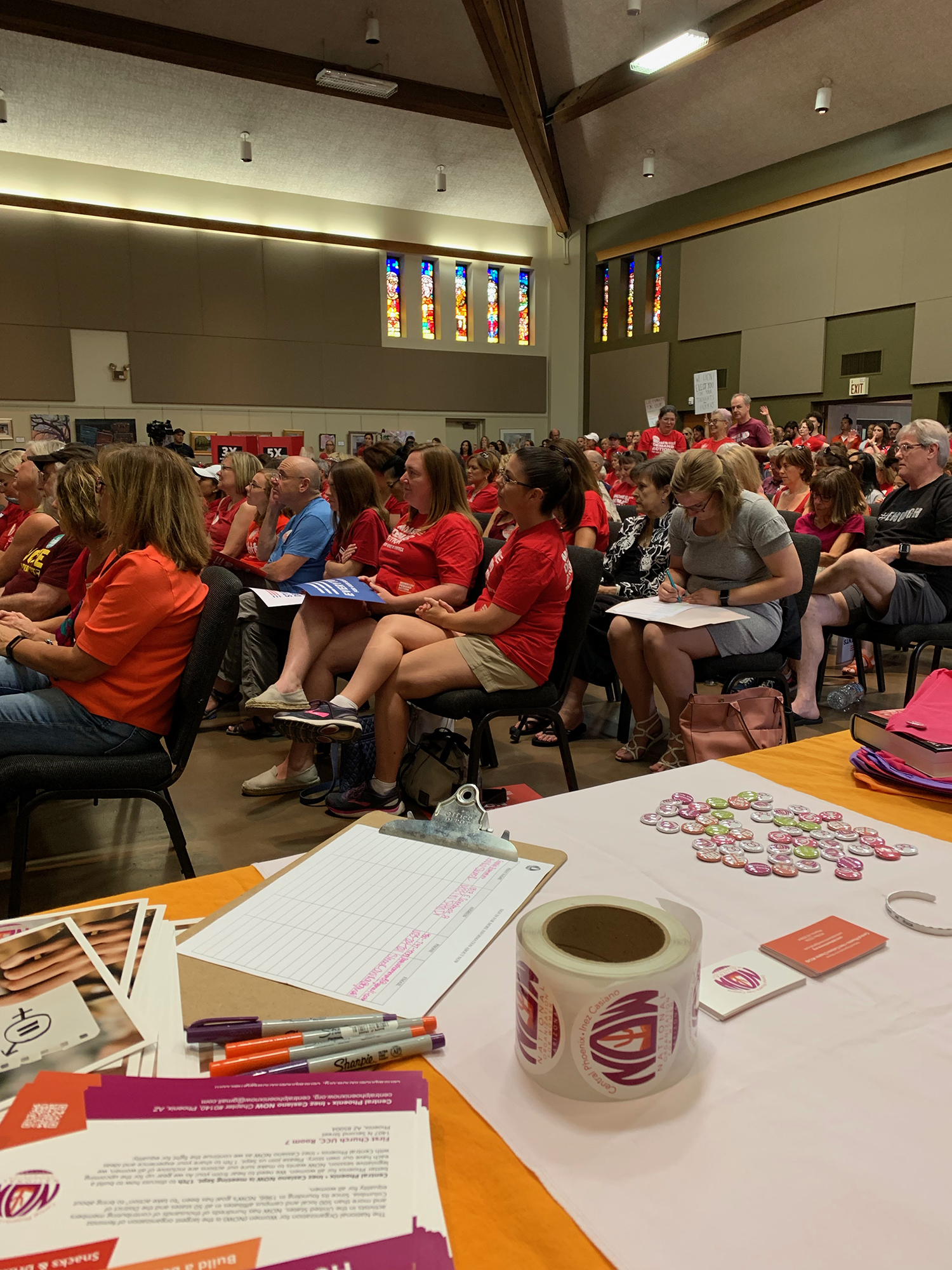 About 300 people came out for the smarter gun laws rally on August 18, organized by Moms Demand Action. Our NOW chapter tabled in support of the event. There were some great speakers, and sad personal stories shared of lost loved ones by gun violence. It was excellent to see the young people from March for Our Lives there too. 
It's time to work together to stop gun violence and change laws regarding guns.
Every day, 100 Americans are shot and killed and hundreds more are wounded. It is past time for Senators to listen to Americans, and pass a law to require background checks on every gun sale and strong federal Red Flags legislation.