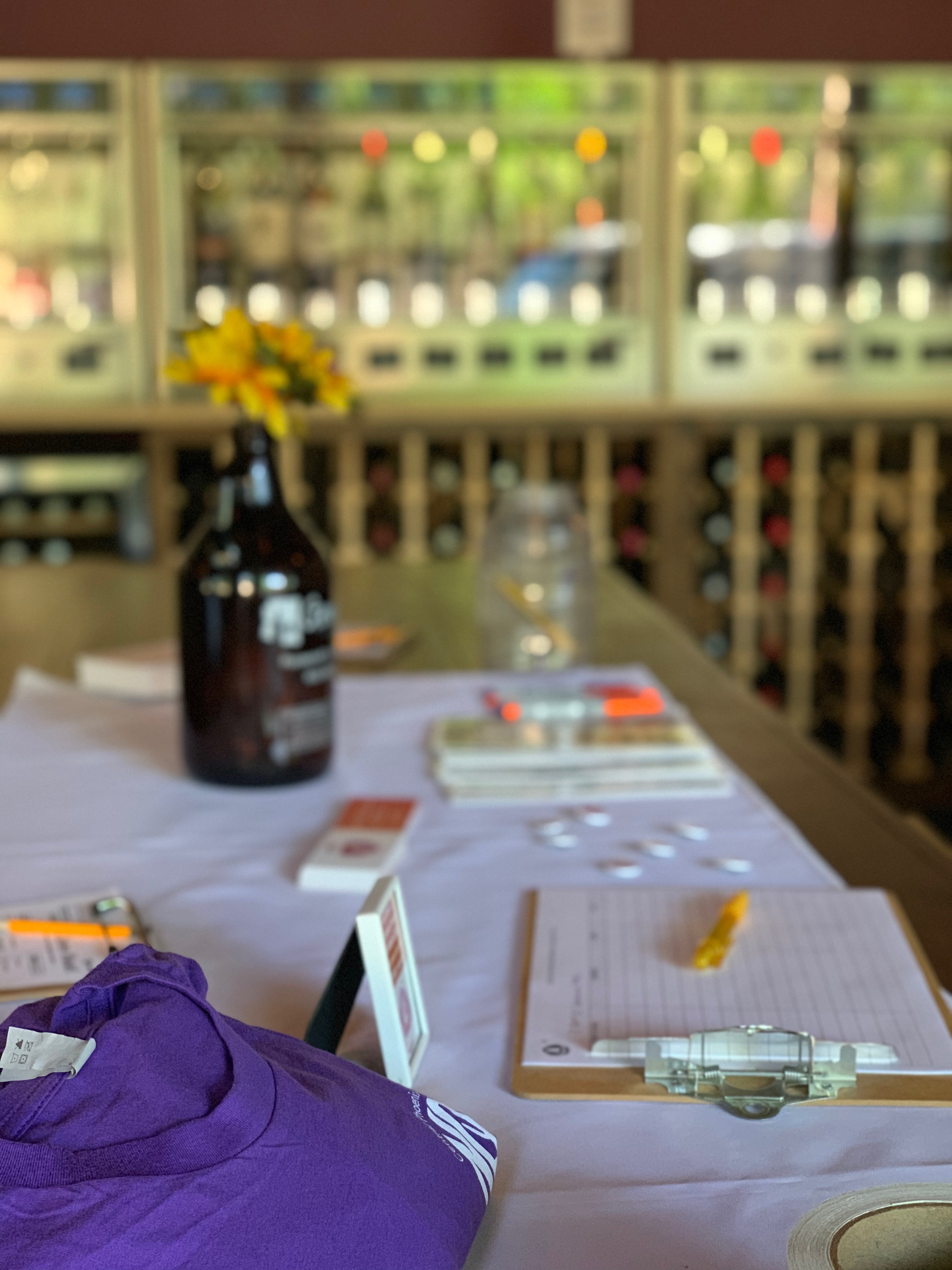 A small group gathered at GenuWine, in Downtown Phoenix for our Activism Hour, to write postcards to our representatives. The focus was "No Refugee Left Behind" a campaign sponsored by the Lutheran Social Services of the Southwest. The organization helps refugees and is concerned about the growing problems that refugees face in this administration. The numbers of refugees being allowed in the country keeps decreasing by Presidential Decree every year since Trump took office. "In Arizona, 2410 refugees were projected to arrive. But only 1392 made it here, leaving 1018 refugees behind." Lutheran Social Services of the Southwest would like to send 1018 postcards to Arizona Members of Congress to let them know why refugees are important to our communities.
GenuWine was a really nice place to get together, they offer a new concept of service, where you can take your own pours out of an automat-like set up so that you can try from a 1 oz tasting size to a 5 oz glass.
The women who attended enjoyed getting to know one another and sharing like-minded political views. Thank you to everyone who made it a nice event.