Join us on January 28, 2018. We have a lot of important work to do this year, especially for:
STATE PASSAGE OF THE EQUAL RIGHTS AMENDMENT
REMOVAL OF THE LUXURY TAX ON TAMPONS, DIAPERS AND OTHER NECESSARY HYGIENE ITEMS

RESCISSION OF THE ARIZONA LAW THAT ALLOWS JUDGE TO GIVE PERMISSION FOR A CHILD YOUNGER THAN 16 TO MARRY 
Sunday, January 28, 2018,  10 am – 12 pm
New Location: Desoto Market, 2nd Floor, 915 N Central Ave. Phoenix
located at the south-east corner of Central and Roosevelt
Our Guest Speaker will be: Rep. Athena Salman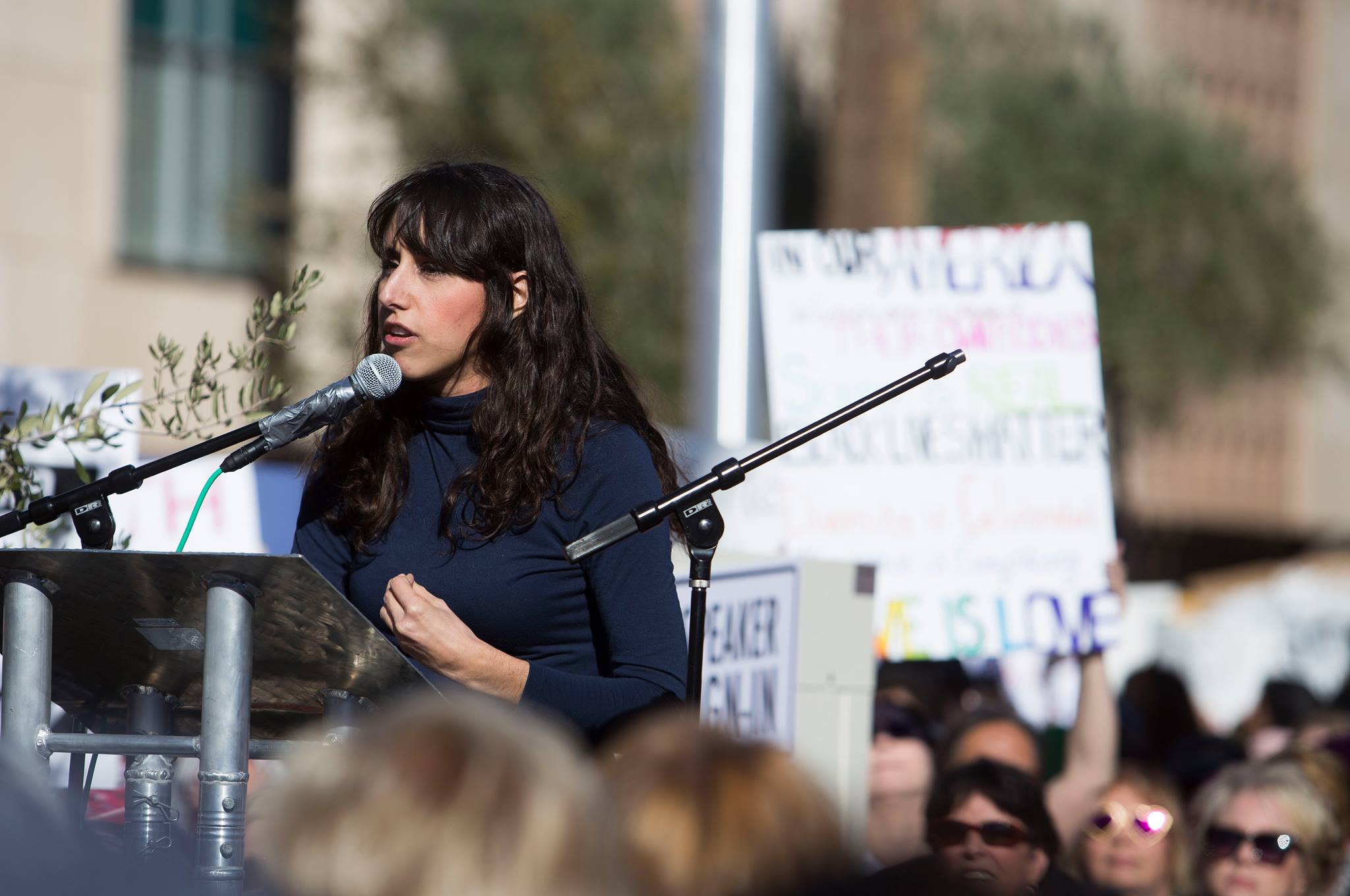 State Rep. Athena Salman is recognized as a progressive leader fighting for the full spectrum of human rights and a free society. A native Arizonan, she graduated Magna Cum Laude from Arizona State University with degrees in Economics and Political Science in 2011.
In light of severe budget cuts by the Arizona legislature in 2009, Rep. Salman organized hundreds of students to advocate for higher education for funding and legislation. Beginning in 2011, she began working on campaigns to expand Latino voter engagement, increasing Latino voter turnout one year by nearly 500%. She also fought for higher working conditions as a union shop steward, empowered women and girls through Girl Scouts, and built community support for early childhood development working for a state agency. She was proud to be recognized in 2016 as Tempe's MLK Diversity Award recipient for her work in the community.
Rep. Salman represents Arizona's 26th legislative district, which comprises of Tempe, Mesa, Phoenix and the Salt River Pima Maricopa Indian Community.